Actionable Insights derived from raw data help the brands make informed decisions. PIMerce provides you with key information and trends that allow you to make adjustments on your e-commerce shelf to drive outcomes.

Search
Brands will be well informed with their overall share of search of digital shelf. We not only measure success in organic search but also provide insights of paid search enabling key decisions to optimize search through a mix of content, promotions and advertising.

Product Availability
Our availability insights can be configured at a very granular post code level. Stock availability can be monitored continuously to replenish stocks immediately when necessary.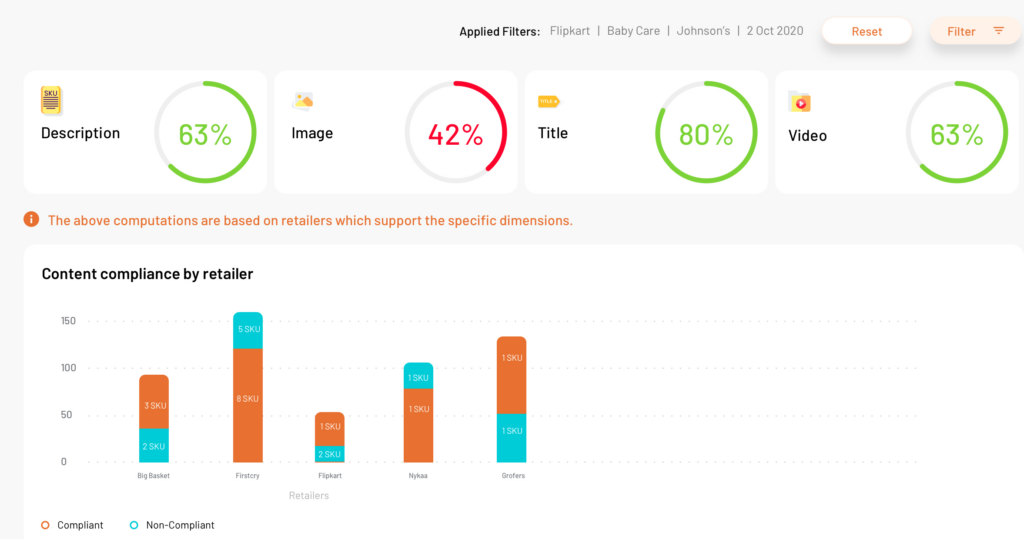 Content Quality
Content drives search and directly impacts visibility. We monitor if your content qualifies for organic search visibility and ranking. We take up a holistic approach in terms of the content and includes everything published – be it text, media, images or videos.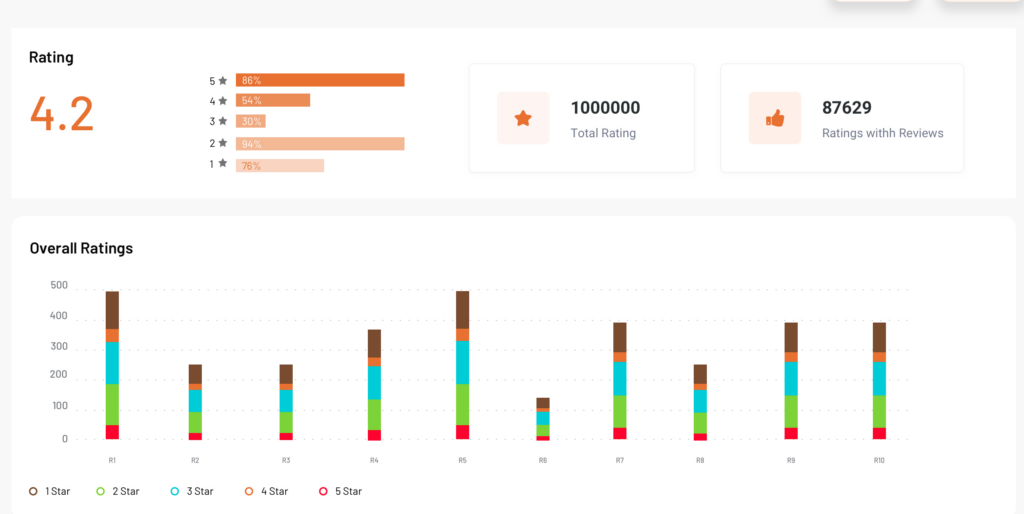 Brand/Product Perception (Reviews)
We let you know how your customers are feeling about your services and products. How many of them are really happy and could be an amplifier for your brand, and how many are not contended and didn't like your brand for some or other reason. What they talk the most about your brand, so that you get an idea of your brand perception among customers.

Pricing Insights
Pimerce monitors all price related variances across all channels and report MAP/MSRP violations regularly to take corrective pricing actions. Apart from violations, easily compare how your product is priced across retailers.
Competitive Insights
Insights about your competitor's vs your performance when buyers are looking for a product. Constant monitoring ensures you can deploy counterstrategies to protect and grow market share.