E-commerce Planning
E-commerce needs a lot of planning across sales and marketing. We provide the tools that you need to plan efficiently across both these pillars.
Digital Shelf
Our product provides a super important and intensive capability to monitor and win across different parameters of the digital shelf from visibility to placements & feedback.
Sales Analysis & Insights
Our product provides deeper insights into the factors influencing overall sales and the ability for you action on them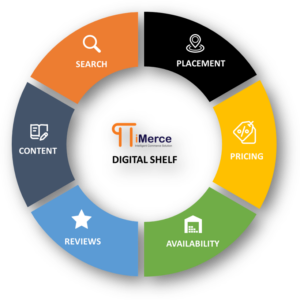 The PIMerce Digital Shelf
PIMerce digital shelf provides you the capabilities required to deliver a perfect shelf online.
Curated insights across 6 key pillars to drive online sales.
Intuitive visualizations to spot trends and derive actionable insights
Tailored for the CPG industry to deal with large number of and fast changing SKUs. Mirrors key account structures prevalent across most consumer goods organisations.
Comprehensive Dashboards
Our intuitive dashboards are designed to integrate plans to outcomes and highlight a host of key KPI's that can influence your digital commerce business. It enables you with pattern and information of business across the region in a glance. Dashboard is the quickest way to understand and evaluate your performance and to make informed decision based on KPI's reflected.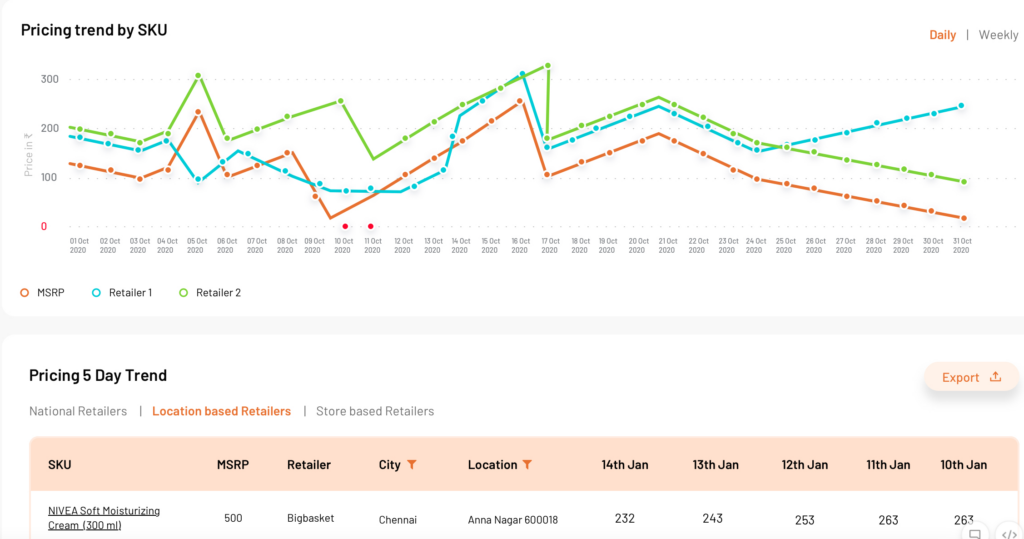 SKU Level Analysis
Winning in E-commerce requires mastery at a SKU level. Our product brings up several insights at every SKU level for you to drill down, analyse and be successful in execution. You can filter all the valuable insights for specifically most valued SKU in your assortment.
Next Steps…
To get more details and see how we can help grow your ecommerce business, please reach out to us